Dune Part Two Release Date and Cast
The wait is nearly over for fans of Dune, as the highly anticipated sequel Dune: Part Two is set to hit theaters shortly! Directed by Denis Villeneuve and based on the 1965 novel by Frank Herbert, the sequel will take us on an epic journey of science fiction, continuing the story from the 2021 film and covering roughly the second half of the novel. Aside from Villeneuve, the film will feature a screenplay by Jon Spaihts and Eric Roth. With development beginning in 2016, when Legendary Entertainment acquired Dune's movie and TV rights, anticipation for the sequel has been building for years, and the release date is finally here. 
This blog post will look at Dune Part Two release date and cast.
Dune Part Two Plot Summary
Dune: Part Two will surely be a thrilling sequel to the first installment. This second part of the movie follows Paul Atreides, united with his love Chani and the Fremen, as he seeks revenge against the conspirators who destroyed his family. However, Paul soon finds himself faced with an impossible choice – between the love of his life and the fate of the known universe.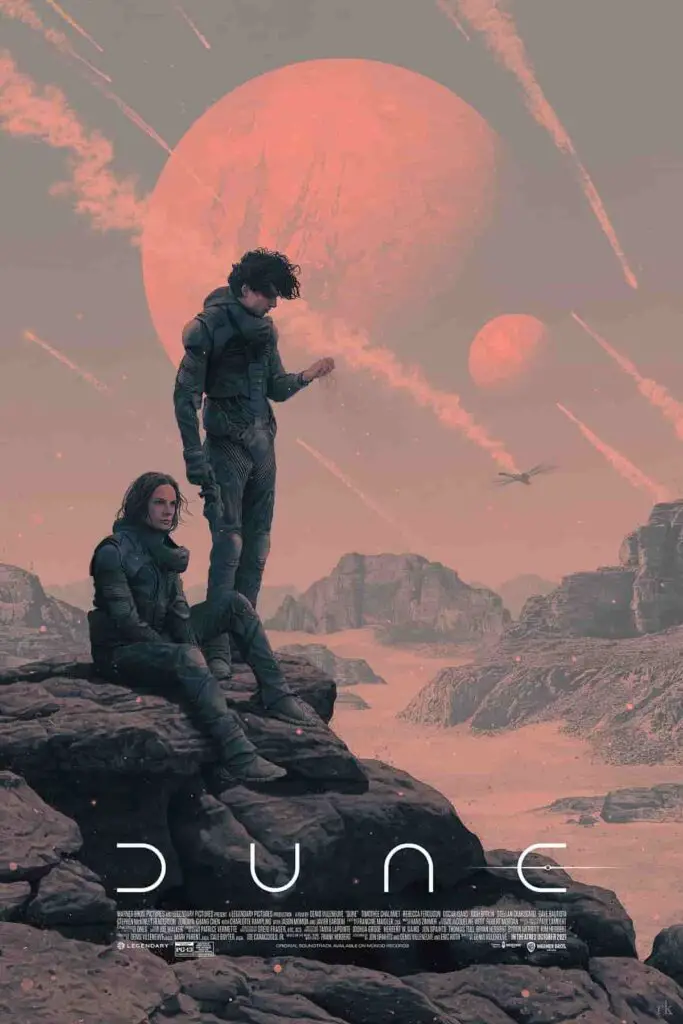 Paul must find a way to prevent a terrible future that he alone can see. He must use his newfound power and knowledge to protect the universe from the forces of darkness. Paul's journey will take him across the desert landscapes of Arrakis, engaging in battles with sandworms and other creatures. He will encounter new allies and enemies along the way, discovering the planet's secrets and history.
The tension is palpable in Dune: Part Two, as Paul has the daunting task of preserving the universe from certain destruction. In addition, he must decide between his love and the universe's fate. Fans of the original Dune will eagerly anticipate the new movie, and we can't wait to see how it turns out.
Dune Part Two Release Date
It's been a long time since the news of the release of 'Dune: Part Two' came out, and fans of the franchise have been eagerly awaiting the movie's release. While the wait will still be a while, fans can finally rejoice as the film has been given an official release date. 
The news was recently announced that 'Dune: Part Two' will be released on November 3, 2023. This is a change from the previously scheduled release date of October 20, 2023, and then again to November 17, 2023. The new release date was chosen to adjust to other studios' release schedule changes.
Dune Part Two Cast and Crew
The much-anticipated Dune Part Two is arriving in theaters soon, and the cast and crew have been revealed! We can expect a stellar lineup of stars, including Timothée Chalamet, Rebecca Ferguson, Josh Brolin, Stellan Skarsgård, Dave Bautista, Stephen McKinley Henderson, Zendaya, Charlotte Rampling, and Javier Bardem, reprising their roles from the first film. Florence Pugh, Austin Butler, Christopher Walken, Léa Seydoux, and Tim Blake Nelson joined the ensemble cast.
The film is being shot by cinematographer Greig Fraser and edited by Joe Walker. Hans Zimmer will provide the score, and the production company is Legendary Pictures, with Warner Bros. Pictures distributing the movie.
Dune Part Two is going to be a must-see movie. Fans can expect an exciting and entertaining movie-going experience with an all-star cast and crew. We can't wait to hit the theaters to see this much-anticipated sequel!
Timothée Chalamet as Paul Atreides
Timothée Chalamet stars as Paul Atreides, the noble Duke of House Atreides who is later known as Muad'Dib by the Fremen.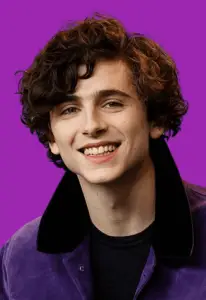 | | |
| --- | --- |
| Role | Paul Atreides |
| Real Name | Timothée Chalamet |
| Age | 27 years old |
| Profession | Actor |
| Nationality | American |
| Net Worth | $25 Million |
Rebecca Ferguson as Lady Jessica
Rebecca Ferguson plays the role of Lady Jessica in the movie adaptation of Frank Herbert's classic science-fiction novel Dune. Lady Jessica is Paul's Bene Gesserit mother and concubine to Paul's late father, Leto. She is a strong and independent woman and an important figure in the novel.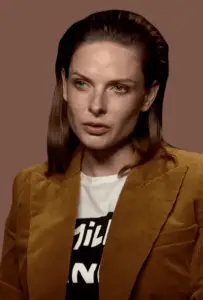 | | |
| --- | --- |
| Role | Lady Jessica |
| Real Name | Rebecca Ferguson |
| Age | 39 years old |
| Profession | Actress |
| Nationality | Swedish |
| Net Worth | $6 Million |
Josh Brolin as Gurney Halleck
Josh Brolin portrays Gurney Halleck in the movie adaptation of Frank Herbert's classic science fiction novel "Dune". Gurney is the weapons master of House Atreides and Paul's mentor. He is a fiercely loyal warrior, whose experience and knowledge of combat make him a valuable asset to House Atreides. Brolin expertly brings Gurney to life, conveying both his brashness and his love for Paul.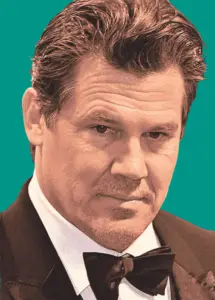 | | |
| --- | --- |
| Role | Gurney Halleck |
| Real Name | Josh Brolin |
| Age | 55 years old |
| Profession | Actor |
| Nationality | American |
| Net Worth | $45 Million |
Stellan Skarsgård as Baron Vladimir Harkonnen
Stellan Skarsgård plays Baron Vladimir Harkonnen in the movie adaptation of Frank Herbert's Dune. Harkonnen is a cruel and ruthless leader who serves as the sworn enemy of Leto and the former steward of Arraki. Skarsgård portrays the character perfectly, with a menacingly dark presence and a determination to take down his enemies. His performance as Harkonnen is sure to leave a lasting impression on viewers.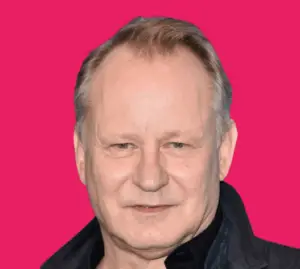 | | |
| --- | --- |
| Role | Baron Vladimir Harkonnen |
| Real Name | Stellan Skarsgård |
| Age | 71 years old |
| Profession | Actor |
| Nationality | Swedish |
| Net Worth | $50 Million |
Directed by Denis Villeneuve
| | |
| --- | --- |
| Real Name | Denis Villeneuve |
| Age | 55 years old |
| Profession | Director |
| Nationality | Canadian |
| Net Worth | $16 Million |
Dune Part Two Trailer